Luke, Jeff, Rob
Due to a vaccine induced dropout we had to change plans last minute. Not something I'm very relaxed about, I have to be honest. During prebeers in the carpark we discussed options. The plan had been bold, with one team of 2 heading to Sooty to dig through into the big chamber beyond and then to try to establish a voice or radio connection to the second team who were going to be wombling about Rocky Horror. With only three of us this was not an option. Nobody was that keen to hit Sooty so the three of us went for the wombling option. This turned out to be awesome.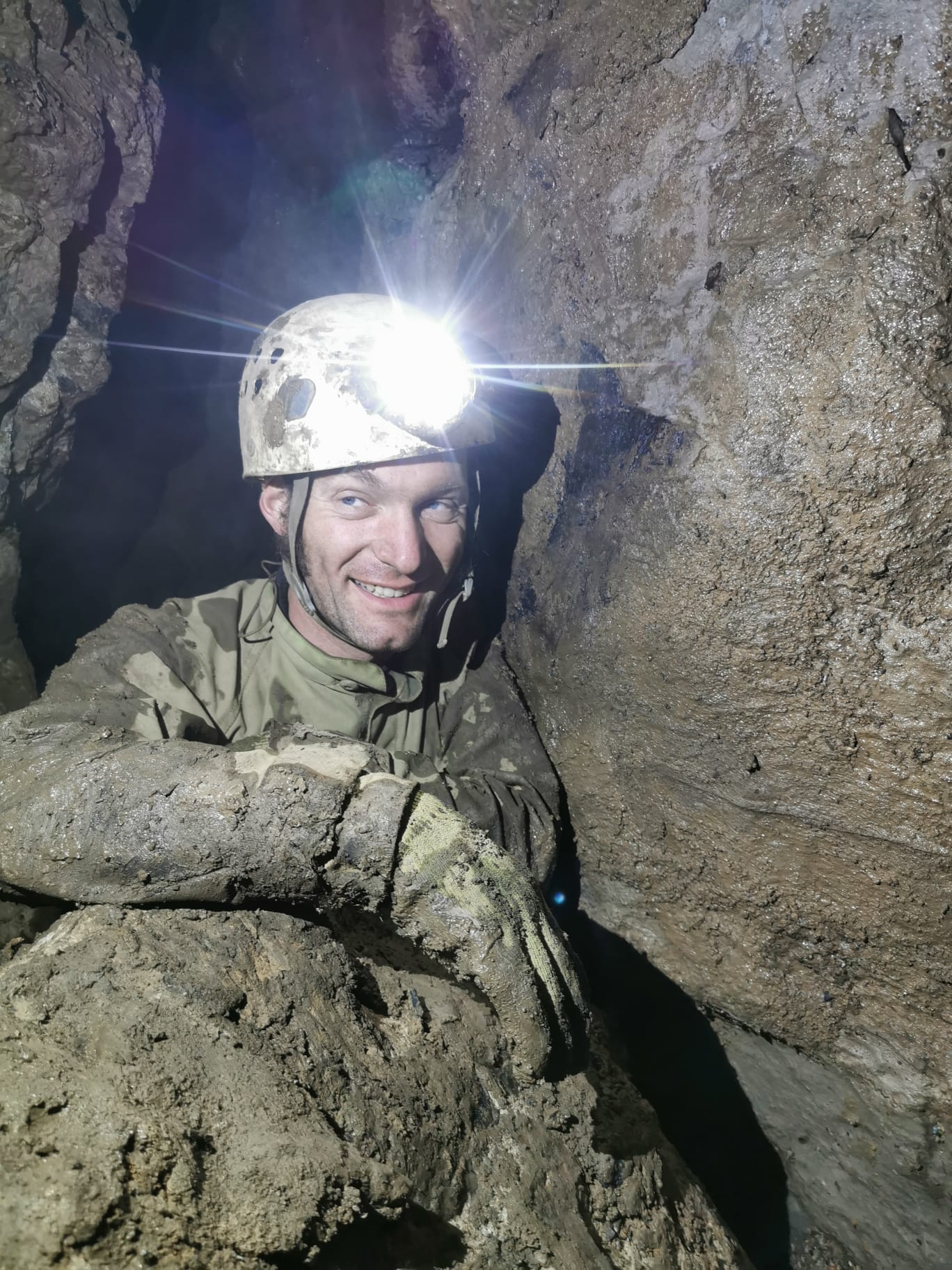 After 7 months of going left at the bottom it was great to turn right and head down Nomenca. Each hard won corner brought back memories of Hobgoblin and excitement, until you get onto the NCA pitch and drop into the blackness. The sight from the bottom looking along Timewarp has got to be one of the best in Stoney.
This trip we dekitted (lush) and made our way through to the Rocky Horror choke. Back in November 2020 we found a route into few small boulder chambers here with quite a few draughting holes we hadn't previously poked. Now with the Sooty extensions this area has become a lot more interesting.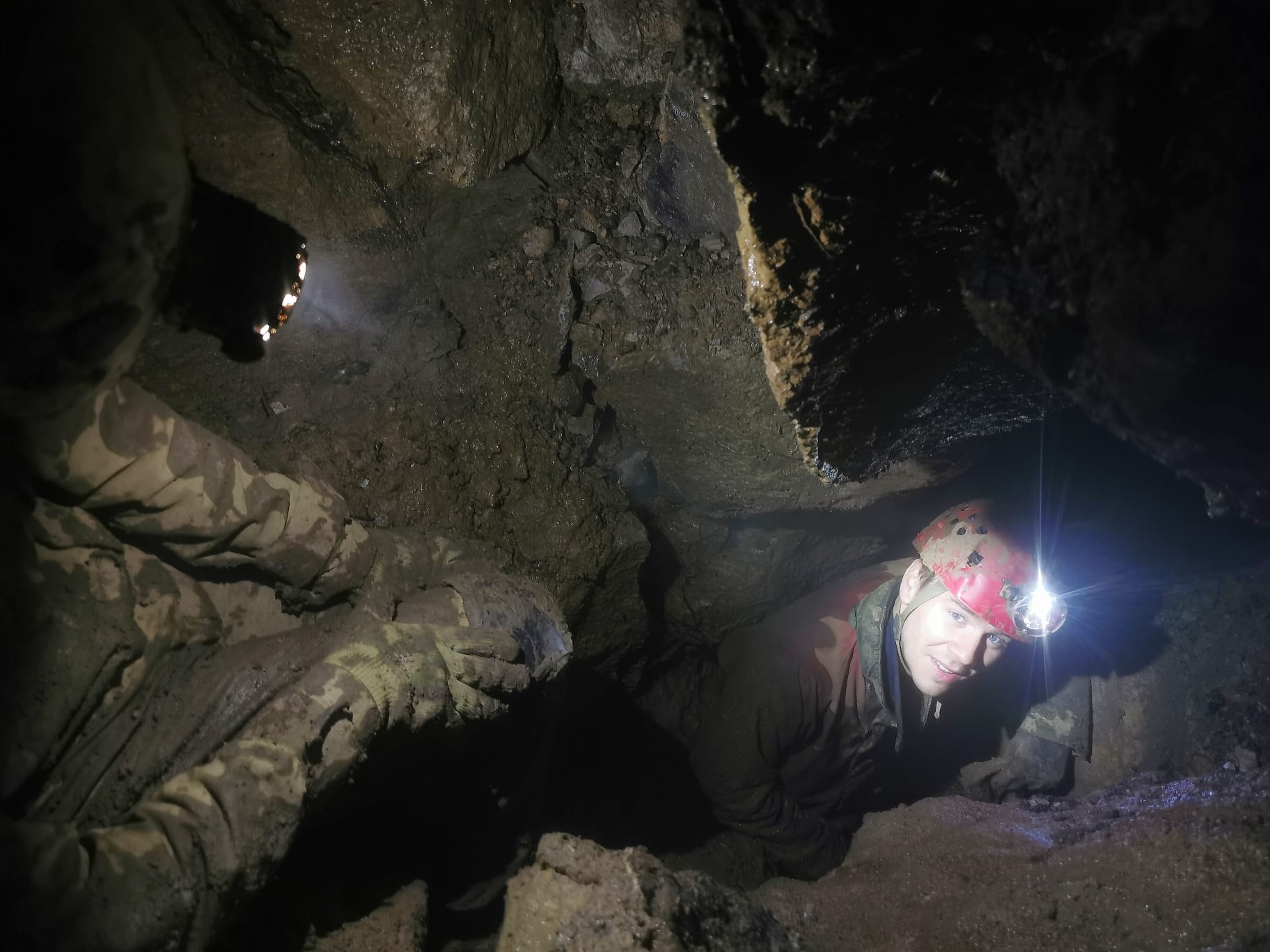 Luke had his mind on a certain place and to be fair it was probably the best looking of the bunch. We each took it in turns to dig rock out of the floor and slowly we started to descend between some very big boulders, following a wall down. A few scary moments slowed down progress, but in general it was pretty easy work. After a couple hours work we were left with a sight down into a small rift where rocks dropped away for quite a while. The draught certainly increased during this time also, although maybe from our warm activities. It's not a draught anything like Sooty!
It was gone 21:30 when we turned around and I think we were all a little surprised to all be out before 22:00! This side of the cave is so easy compared to Shattered Dreams and Loper Lust!