Sooty proving tricky – 10/06/2021
JonP, DaveB, RobE
After the success of last week's trip we were fully stoked for finding loads today. Quick pre-beers at the Miner's and straight down to work.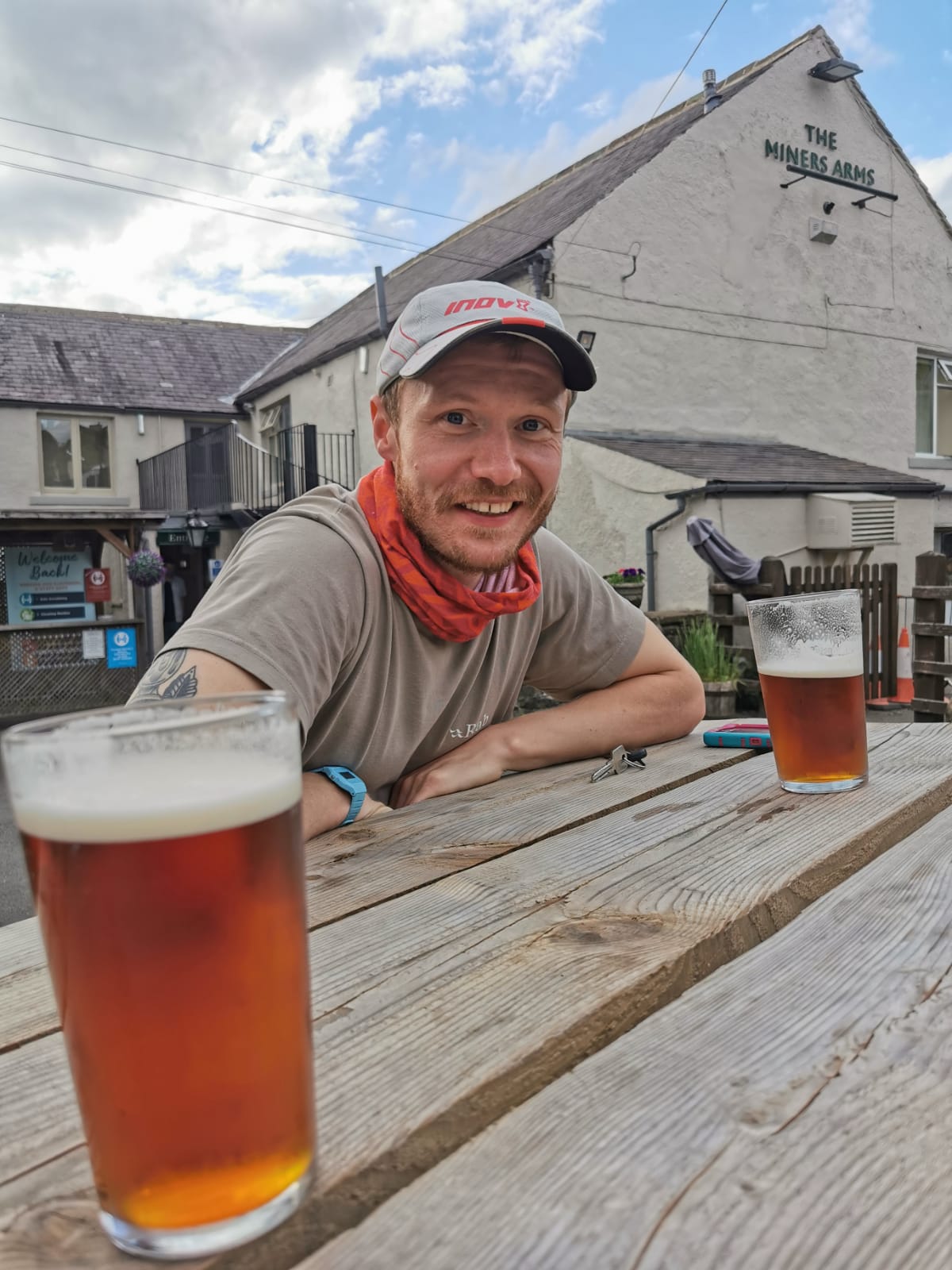 Highlight of his trip
Loper Lust as crap as always and Sooty feels like quite far from home. Jon and Dave went in first to push the horizontal level whilst I spent a bit of time enlarging the entrance crawl and putting in the Y-hang. Unfortunately they had not progressed far, finding a partially natural bedding passage which ended quickly at a choke. Massive draught going in and a pitch could be seen and heard beyond, but hard work to enter. I left them trying whilst I had a look at the climber shaft.
The start looked like a pretty free climb and as I was already totally covered in crap I didn't really fancy dragging full bolt climbing gear up there. After a little consideration I decided to freeclimb it and pull up the bolting gear after. Turns out this was an OK option, but probably a silly choice in hindsight as the top 4m of the 11m shaft was very slippy and wide. The level off the top was very small so made a really poor landing spot to get my harness on and to bolt a rope into place. Finally this was done and Dave came up to join me. A quick dig through a small collapse and we entered a small level heading both ways. We could see a long was left (south) but it was too full of sediment to make any progress. Either way north was more of interest to us and we crawled along this really old feeling level for a short way until we reached a small, drippy chamber we could stand up in. From here the passage only continued a few more metres before the fill got too high again. No draught in any of this extensions disheartened us and we didn't bother push either of the ways on and simply surveyed our way back to Jon, leaving it rigged for now in case anything changes.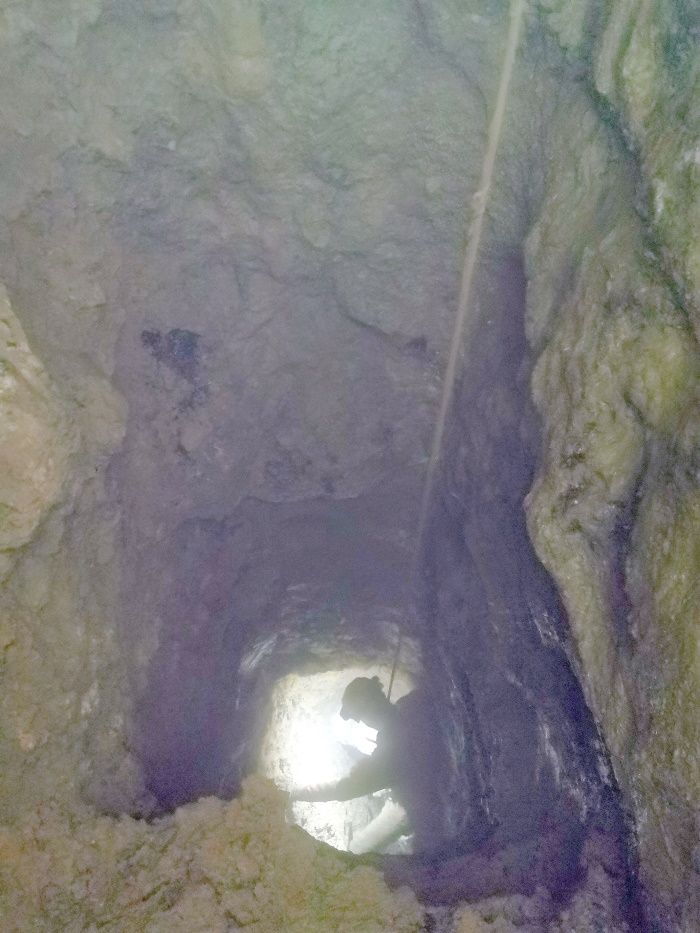 Looking down the climber
Meanwhile, Jon had done nothing without tools other than get cold, so we all started out. We surveyed on the way, tying into a prominent corner on the main 280 level which we can pick up from old maps. By the time we were all out it had been over 5 hours and well passed midnight. Getting a bit long for an evening trip now.
Results show we are about 50m away from Cussey and at a good elevation to connect with some draughting leads in Rocky Horror. However 50m seems like a long way unless it gets a bit easier going. Only one way to know…