Whilst on another re-surveying trip last Thursday in Giants from where we surveyed from The Far Curtain to the East Canal Rob had mentioned whilst completing the round trip that the passage in the roof of North East Swallet also required surveying and that it had never been done! This seemed like a reasonable evening trip for a pre-pub meet so we sunk our teeth in. The passage had originally been explored by Matt Ryan & Co. (CCPC)
We were underground for 7:15pm and took the top route through the Windpipe rather than messing about to keep dry.
Once at the rope (which is just below hand-line climb)...
Rob sorted out the technical gear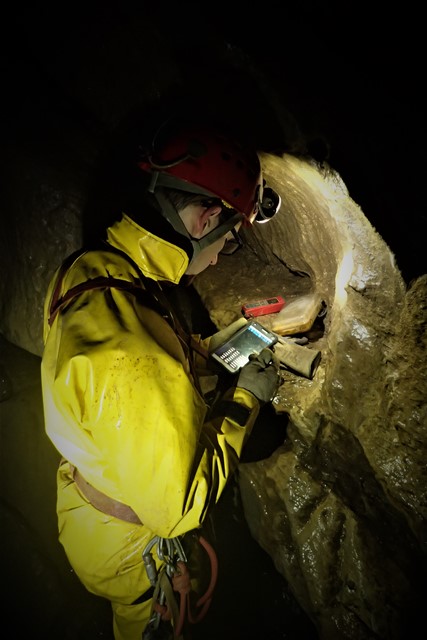 and then went up the rope...
(which turns out to be quite short)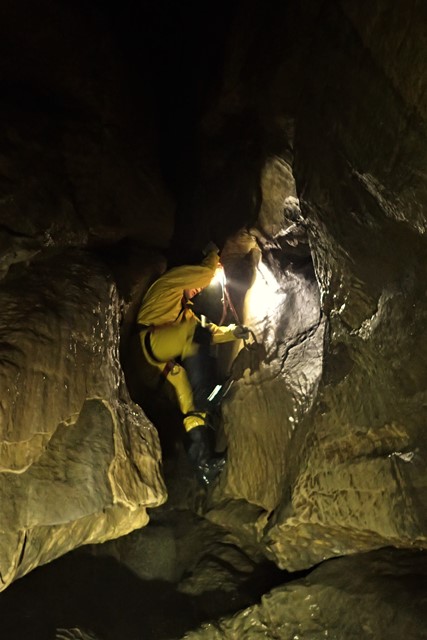 15m off the floor we enter Jubilee Passage...
(and said dodgy bolt/hanger/maillon)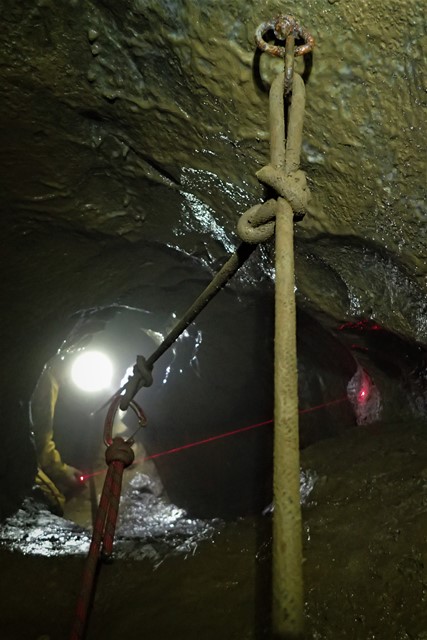 A short crawl leads to a step up from where the passage continues at head height. The passage worms away for what feels like a while, never getting uncomfortable but not hands and knees in size. It'd be a really nice passage if it wasn't for the thin film of mud which seemed to cake everything, which made surveying super! The passage splits towards the end, left constricts after a few body lengths to which sounded like a pitch if you manage to skip a lucky pebble, right continues after a short squeeze and bears right to a flooded section from which water could be heard from beyond. From Rob's second glance he could make out small ripples in the water from where the draught was emitted.
So he turned around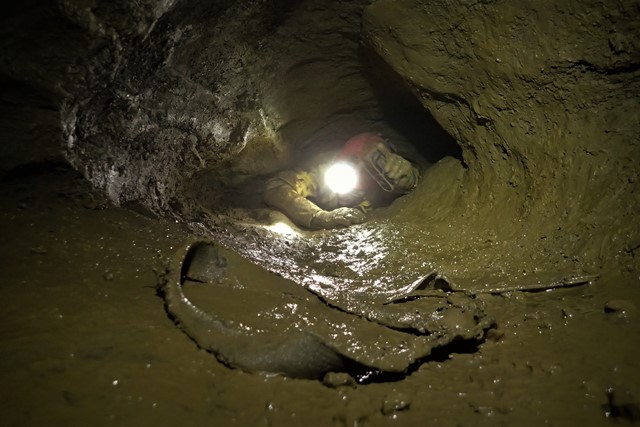 and retreated...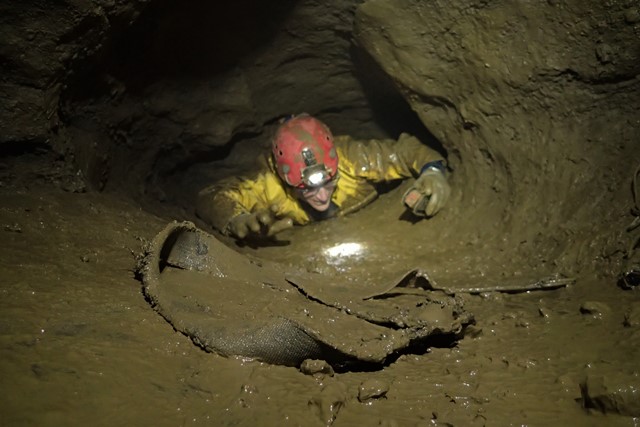 super excited about the ripples...
(and sump)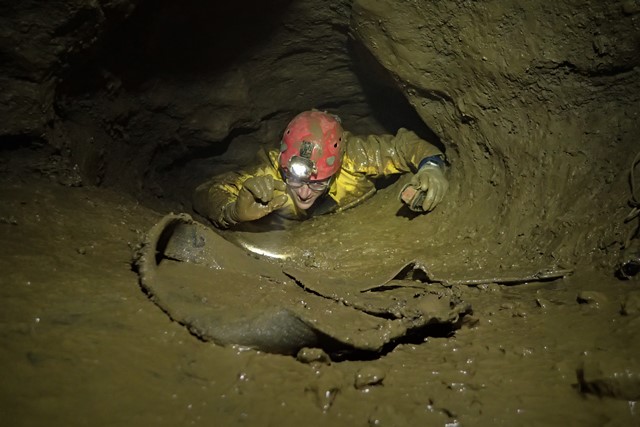 We exited as hastily as possible and greatful for the warmer night and ready to meet our fellow Eldonians for a quick beverage and to discuss all things caving related. As you can see from the survey the passage appears to oxbow back into The NE Swallet passage and corresponds well with another hole in the roof further back towards the Windpipe.