We started the evening as we meant to go on with pre-beers inside The Miners, sat at John & Doug's table. We debated on what would be best to do with our time, lack of a team meant we were flying TAP (Team Awesome Proper) tonight so we decided that rather than take a drill and camera gear the term "fast & light" would be our motto for the evening and we'd be leaving all of our gear at the base of Inglorious Bastards.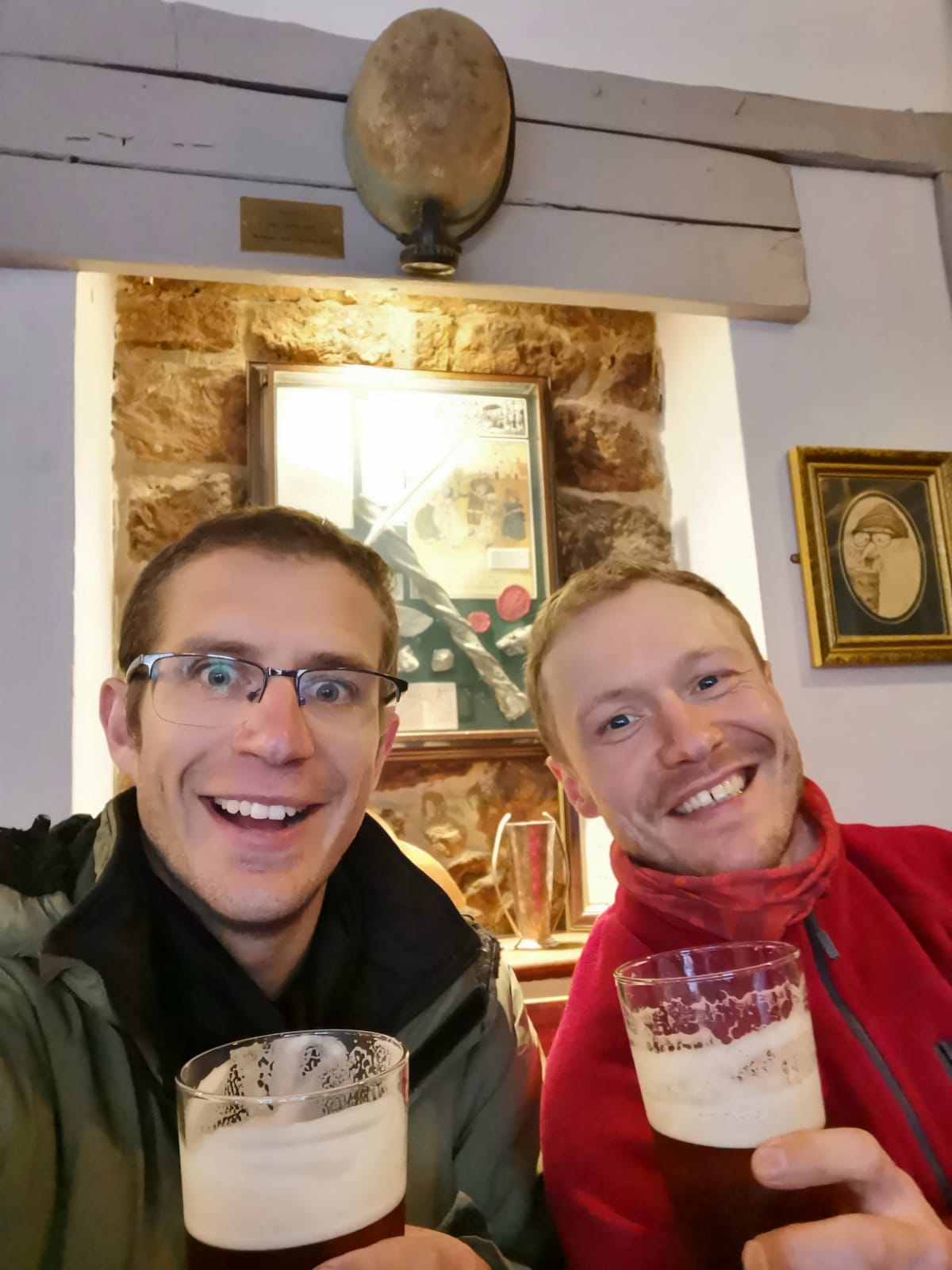 We had not coordinated in advance and forgot post beers but luckily I managed to pick a couple of Black Sheep up from the Spar which picked us up for the trip we were about to embark on. We wasted little time and got to the bottom ladder in 25 minutes, we now sauntered off down the level with no gear to carry and made our way up to the 73m level. Rob explained where he had poked before some years ago and I followed along until we hit the junction towards the boil up. The water was much lower than last week and we swung a right here to where Katie and Rob had reached a hole in the floor passing a big natural/mined out shaft en route. Here we gingerly traversed over a rock bridge to confirm the accuracy of the survey as the passage terminated in a small chamber down to the left with no way on. We took another look around the below the rock bridge but couldn't find a safe route down so sacked this off.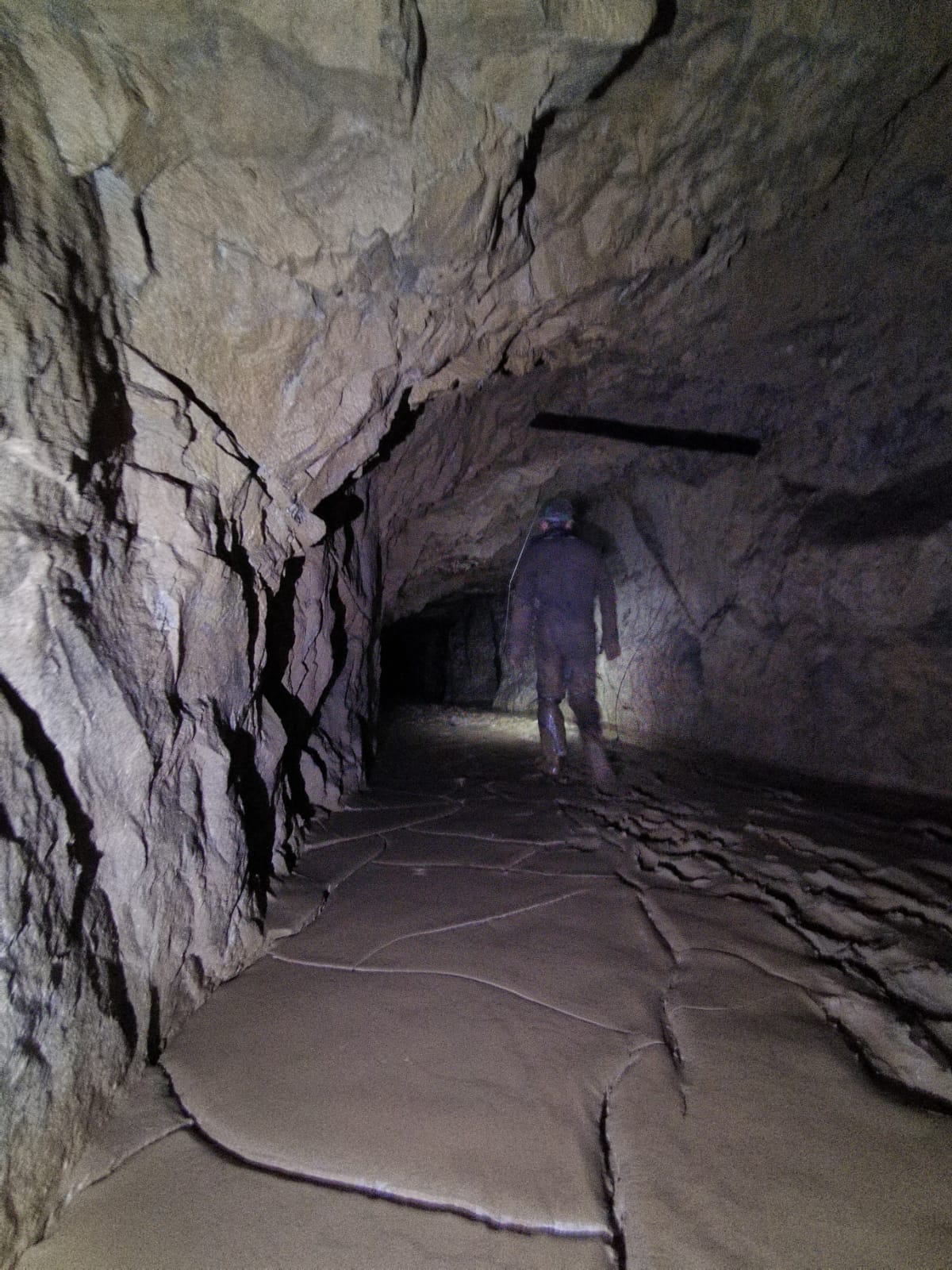 Once back at the stair case we descended back to the 85m level and passing G Shaft headed straight towards the right swing below the boil up junction. Here we counted the paces and confirmed the shaft above met a hole we could see in the roof. A short distance further we came to a climb up into the uncertain area below the rock bridge which we could now tick off. We double checked the survey and headed for the section presumed to be below Rocky Horror in Cussey. The level swings left passing a few low points and reaches a large natural choke with water flowing from cracks in the roof, a delicate squeeze through some old timber shoring leads to a stooping section which then reaches a collapse. Here the draught was mega and flowing up into the chamber beyond which meant it was heading towards something higher. We went up and through to reach a large chamber consisting of a huge steep ramp leading to a few potential climbs but no immediate way forward - Below Eyam Hall. We checked all possible leads we could reach and noted the places we'd need bolting gear for. The main prospects being Sooty & Sweep because of how black and used one lead looked, like the miners had used it for an entrance at some point. A further lead which needed collapsing was my Death Dig of Choice, a small hole up a tiny level blocked with deads propped up by three tiny rotten timbers. We chased the draught and came to the conclusion it was heading up into the roof of the chamber which made a connection to Rocky Horror seem very realistic.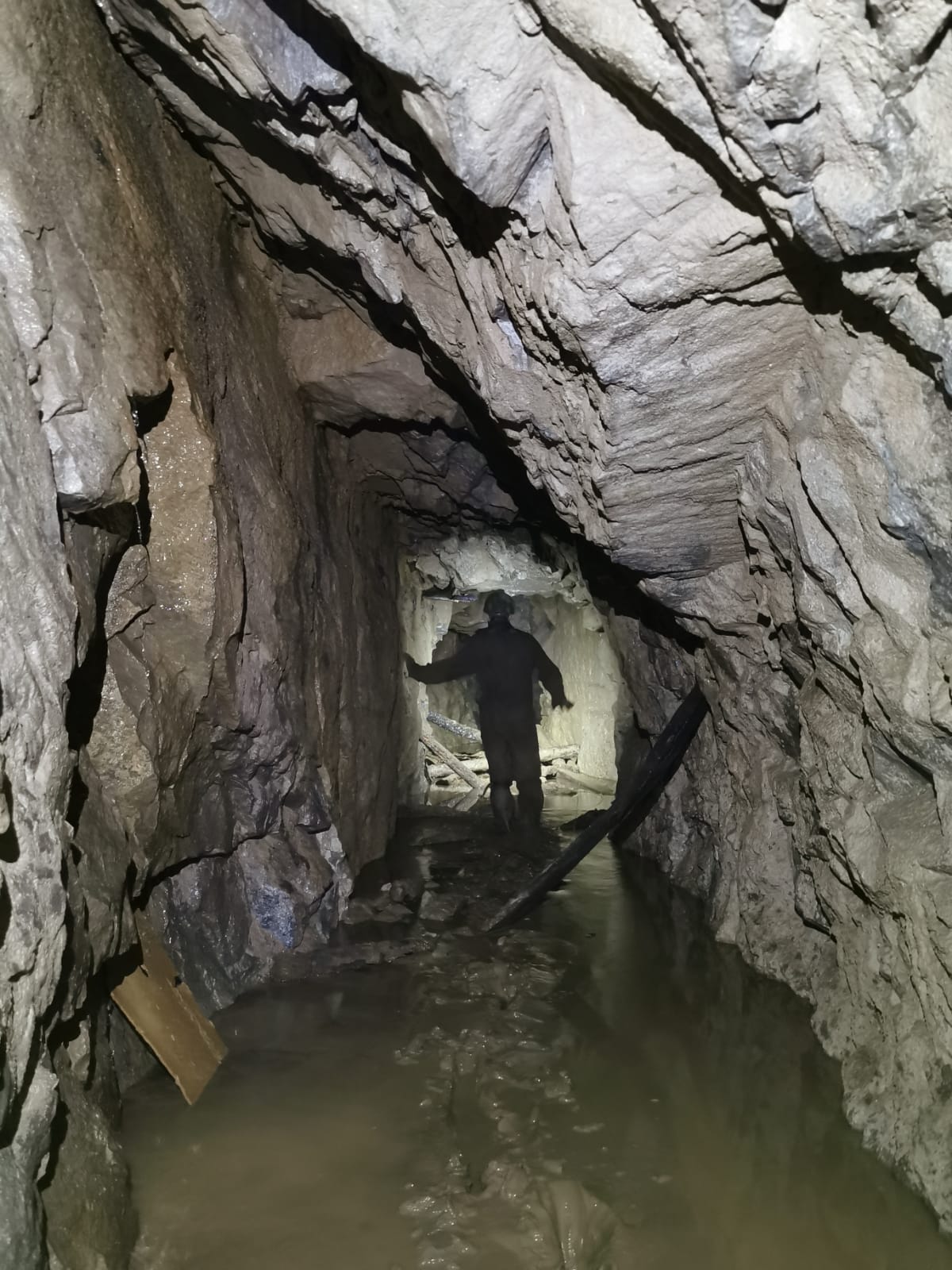 Elated we started to make our way out ticking off a few side passages en route. We made surface by just gone 10pm which was super early for us and the black sheep went down a treat. Another Awesome trip in the bank for TAP.